with D2 office, WAGNER has created a system that brings together design and flexibility at the highest level – or rather, 'clicks' together.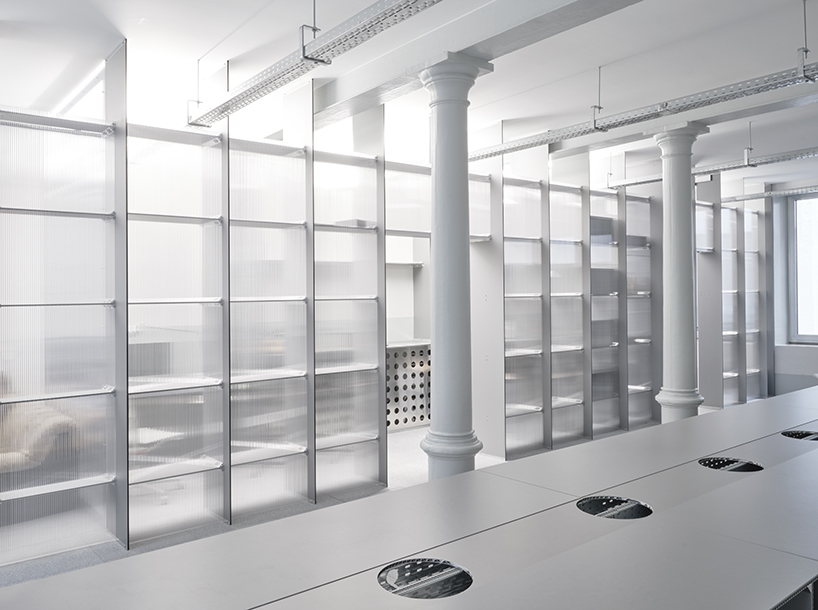 the parametric D2 office system promises a bright future for office planning, as here at bureau borsche in munich, the system's precedent project location
moritz wagner, the founder of the swabian chair manufacturer, was an early advocate of the principle that utility must always come before design. the D2 office by wagner applies this corporate philosophy in the form of a constantly changing space and a parametric system.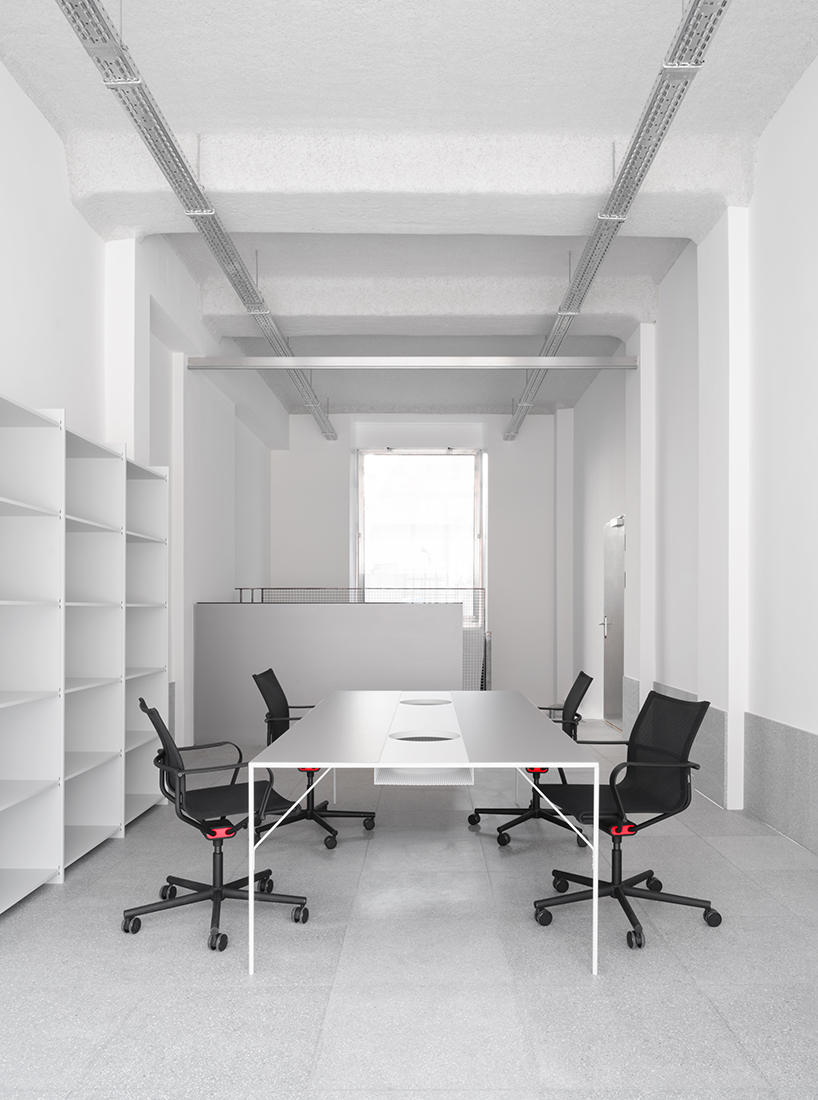 the basis: the shelving system is complemented by aluminium tables and stefan diez' innovative D1 office chair. the lighting system consists of continuous rows of LEDs and is designed like a gallery
accordingly, the firm worked with various architects and product developers to create shelves, tables and dividing walls that share a common connecting element with which every room requirement can be staged professionally, and in keeping with the highest standards of creative design.
the new D2 shelving system also obeys the dictate of flexibility and can be short or long, narrow or wide. the basic principle is that, thanks to the universal plastic connecting element, lightweight aluminum plates with a thickness of 15mm can be joined without the aid of tools.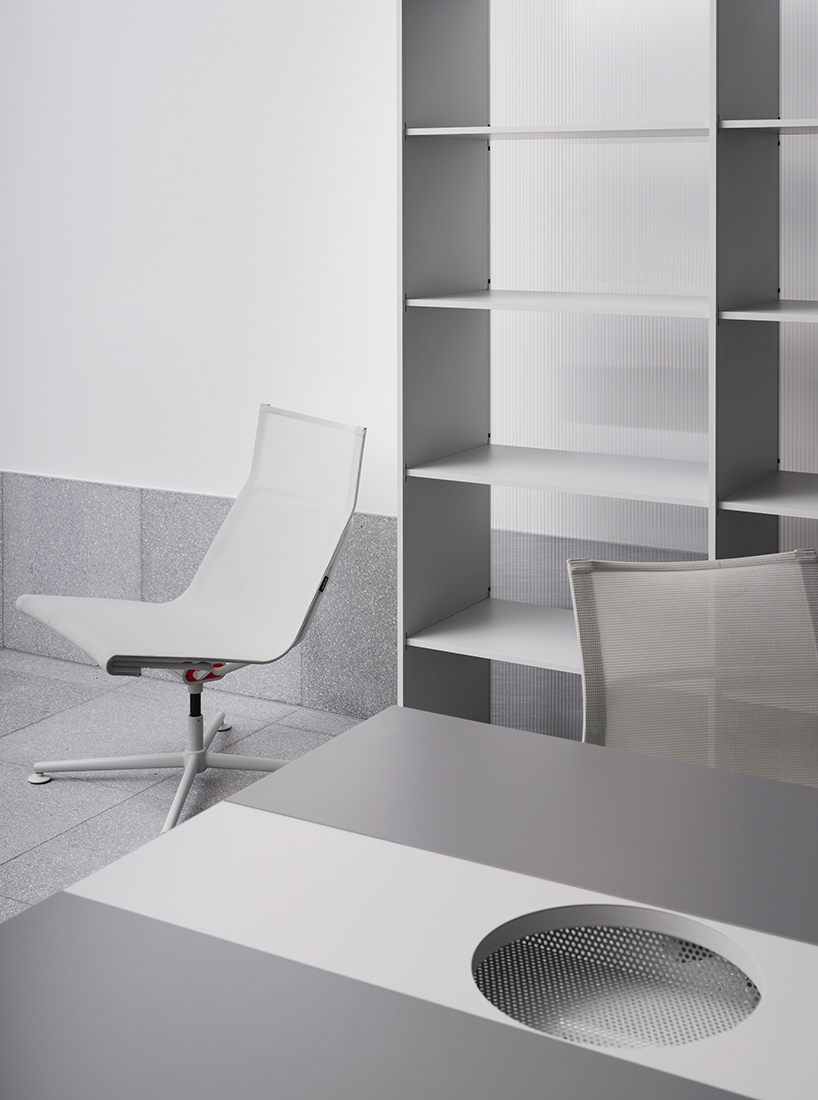 setting the tone: with its futuristic aesthetic and reduced form, the D2 furniture system is always prepared for change and the challenges which come with it
the connecting element, which is clicked into the plates, not only connects the shelves but also the rear wall and the L-shaped profiles in which the shelves are hung, while U-shaped profiles conceal the connecting elements themselves. the whole is a cleverly designed system characterised by impressive simplicity. like the table, the honeycomb panels of the aluminum shelves exhibit an open edge, which takes up the idea of the rough-cut panel.
collaboration with both in-house partners as well as external craftspeople capable of meeting the specific needs and wishes of customers clearly show that none of this has been conceived for the masses. that leads not only to flexibility and individuality, but above all to co-determination – the focal point of the creative urban office in our time.
guest feature by julia hauch / architonic
simon keane-cowell I architonic
nov 25, 2020