natalie dionne architecture has embedded this wooden private residence into a rocky forest in east bolton, canada. prioritizing a low impact intervention to the existing terrain, the montréal-based studio has elevated the main living level of 'forest house I' above the ground. wood dominates a restrained palette of materials, both inside and outside the 215 sqm home, which strives towards symbiosis with the surrounding environment.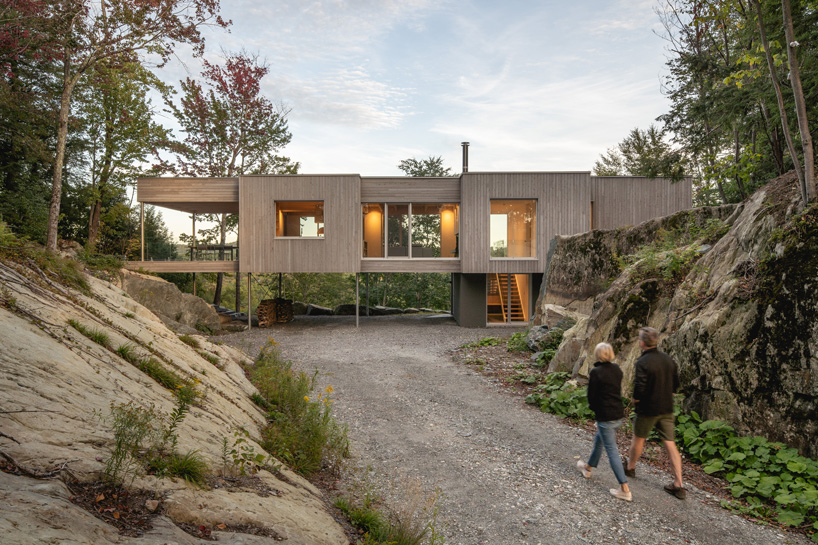 all images by raphaël thibodeau
natalie dionne architecture overcame the challenges in the existing topography by elevating the main volume of the house in order to make a soft landing on the rocky outcrop to the north, where the best light was to be found. this move ensured optimal views of the surrounding natural environment, while it also created a dramatic approach to the home. anchored at one end, atop a base where a lonely rock once stood, the main floor hovers over the rocky cleft and projects a vast, outdoor, partially covered terrace.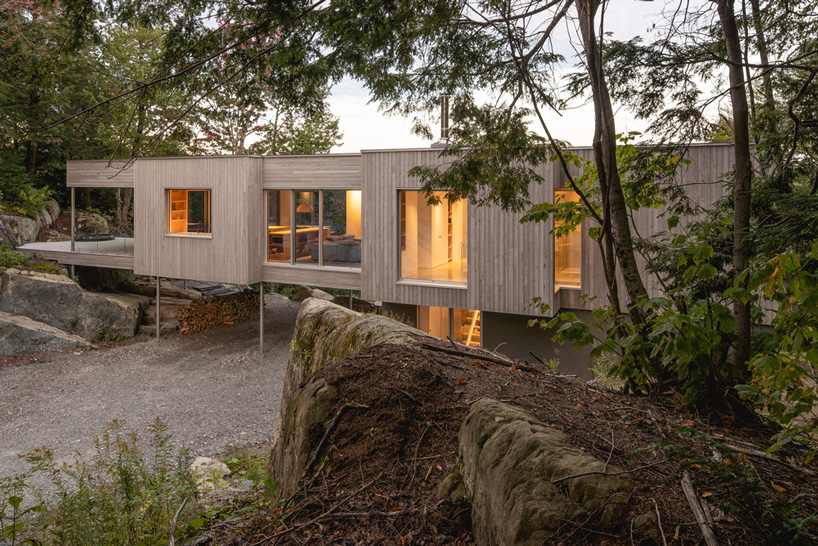 set towards a moss-covered escarpment to the north, the exterior terrace is dedicated to relaxation and outdoor living, complete with an embedded spa and leisure furniture. from there, one passes to the fluid interior spaces of the kitchen, dining room, living room, and the couple's bedroom suite at the southern end of this linear building. the staircase and foyer are inserted between the living room and the bedroom and connect this level with the home's main entrance hall at ground level. adjacent to the entrance hall, a bunkroom capable of accommodating up to ten guests is located.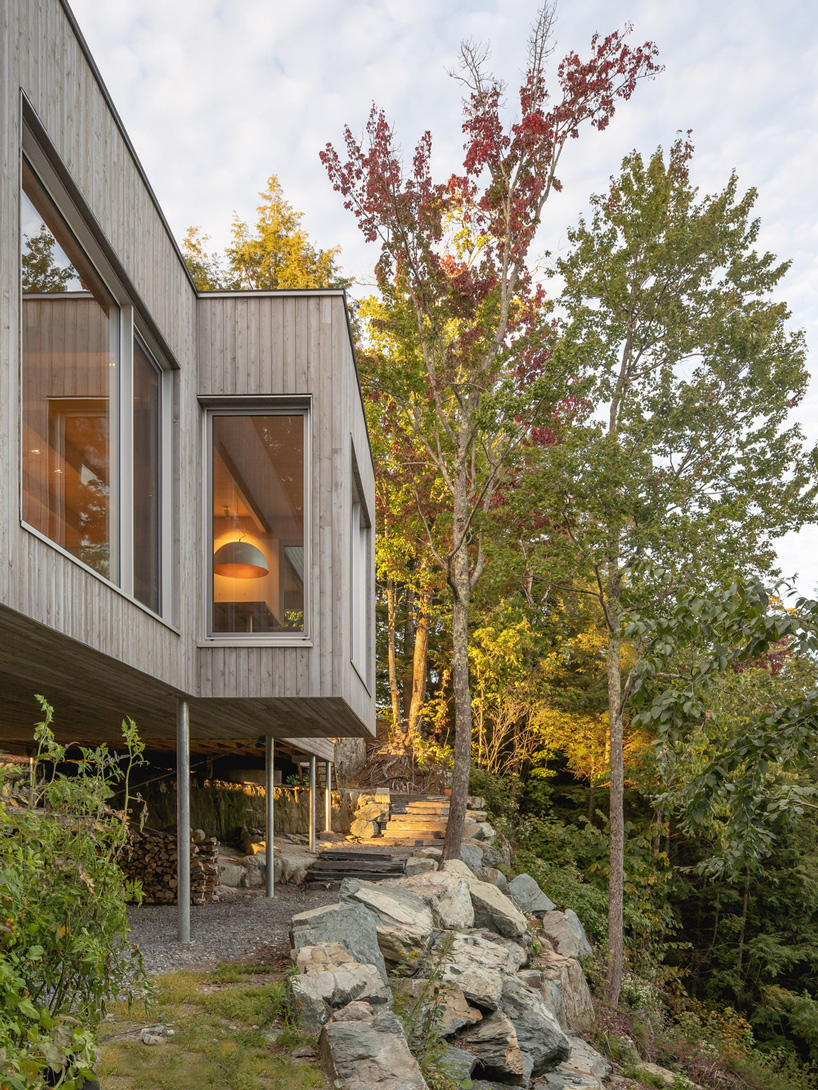 bathed in natural light, the sitting area features glazed floor-to-ceiling on both sides which ensures great views of the surrounding forest. several alcoves, projecting out from the façades, grant extra space to the kitchen, dining area, and master bathroom and provide additional views and sunlight to penetrate from the south. the master suite is the only private space on the main level, and features full-height windows as well.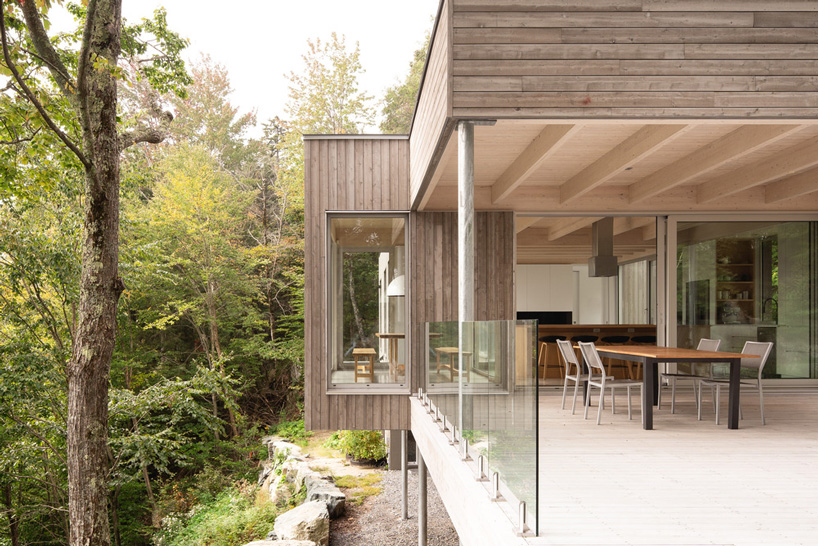 the house is clad in eastern white cedar wood, pretreated with a product accelerating the greying process, so as to blend into the landscape. additionally, the exposed roof structure is made of engineered wood produced from northern québec black spruce. solid maple is used for the kitchen islands, the vanities, the stairs, and the catwalk, whereas russian plywood was used throughout for the rest of the built-in cabinetry. the bright palette chosen by the architects for the interiors contrasts sharply with the, at times, dark forest around the house. polished concrete floors, gypsum walls, and the natural aluminum windows blend harmoniously with the wood and help brighten the abundant natural light.